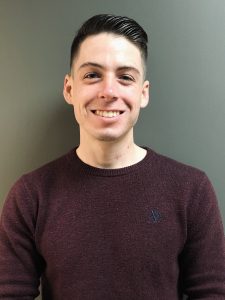 Colby Hennigan, (318) 266-8425
Colby Hennigan joined the Methodist Foster Care team in March of 2019. Colby covers the entire Central Louisiana Region which includes the following parishes; Rapides, Natchitoches, Grant, Vernon, La Salle, Avoyelles, Concordia, and Catahoula.
As a regional family recruiter, Colby is responsible for sharing the needs for new Therapeutic Foster Parents in Central Louisiana and then helping families join the Methodist Foster Care families.
Colby's passion is to be an engaged member of the Cenla community and to bring people together. He grew up in North Louisiana in the small town of Minden where he learned that family is everything and that your community family plays a huge role in your life. At an early age, Colby knew he wanted to work for an organization where he can make a real difference in the lives of others. With a desire work in community engagement, Colby earned a Bachelor of Science degree in Public Administration.
"Being the regional family recruiter for Methodist Foster Care gives me that very opportunity on a daily basis. I have an open door policy and welcome anyone who is interested to stop by our office in Alexandria for a chat. We always have fresh coffee and snacks ready!"