Foster parenting is one of the kindest investments you can make of your life in the life of a needy child!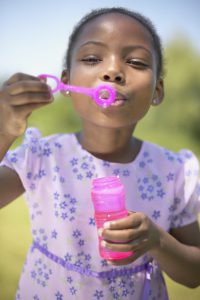 It also provides joys, challenges and opportunities for personal growth!
Methodist Foster Care recruits, trains, certifies and supports Therapeutic Foster Families throughout all of Louisiana. Our Foster Care Recruiters cover our state's various regions.
Call the Methodist Foster Care Recruiter in Your Region
North Louisiana – Marvin Payne – (318) 582-2439
Central Louisiana – Colby Hennigan – (318) 266-8425
Southwest Louisiana – Jessica Okafor – (337) 347-9729
Southeast Louisiana – Jennifer Savoie – (985) 900-2356
We Want You to Succeed as a Foster Parent
Methodist Foster Care works hard to make sure our foster families are successful!  We begin our work by providing the training and information required to achieve certification.  Then we can conduct the required home studies and background checks to ensure our children are placed in secure, loving homes.
After being recruited, trained and certified, we work to ensure the best fit we can between a foster child and your trained, certified, therapeutic foster home.  We are on call 24/7 for our foster parents!
We provide the most generous daily board rate available in Louisiana for therapeutic foster care to reimburse for each child's expenses for clothes, room and board, and other needs.  We also provide on-going training on routine and special topics.  In addition, when you need assistance or information, we are there to support you and enhance the care you provide to a child who needs a home. When you need a break – and we know you will – we have Respite Care available.
Foster Parents Qualifications
These are the requirements for Therapeutic Foster Parents:
You must be at least 25 years of age.
You may be single or married.
You must have a combination of 4 years of college or direct experience.
You must be able to meet your family's financial needs.
You must be in sound physical and mental health.
You must live in a home with sufficient space for a foster child.
You must pass state and federal criminal background checks.
You must participate in training.
You must participate and pass a home study.
If that sounds like you, then we need to talk!
Call the Methodist Foster Care office nearest you and speak with one of our helpful Foster Care Recruiters. Discover how you can do the kindest act for a child – become a foster caregiver!
Baton Rouge, Southeast Louisiana and Greater NOLA
Ms. Jennifer Savoie
jennifer.savoie@LMCH.org
(985) 900-2356
Acadiana and Southwest Louisiana
Ms. Jessica Okafor
jessica.okafor@LMCH.org
(337) 347-9729
Central Louisiana
Mr. Colby Hennigan
colby.hennigan@LMCH.org
(318) 266-8425
North Louisiana (from Texas to Mississippi)
Mr. Marvin Payne
marvin.payne@LMCH.org
(318) 582-2439