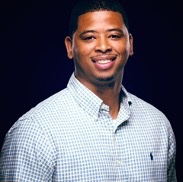 Marvin Payne, (318) 582-2439
Marvin Payne is the Therapeutic Foster Care Recruiter for the Monroe Region. Marvin has been employed with Louisiana United Methodist Children and Family Services since January 2020.
Marvin looks forward to building relationships with community partners and therapeutic foster parents to keep the vision and mission moving forward and assist with children being in loving therapeutic foster homes.
For more than six years, Marvin worked for the Boys and Girls Club of Northeast Louisiana as a Unit Director. His experiences with the Boys and Girls Club, the Office of Juvenile Justice, and a few more Child Development companies give him a well-rounded view of Louisiana's child welfare system and the importance of quality therapeutic foster homes.
Marvin enjoys lending a helping hand and loving people. He loves seeing God bring change to people's lives. He believes that every child deserves a chance and that it is never too late for a new beginning.
Marvin has a Bachelor's degree in Criminal Justice and a minor in Child Development from the University of Louisiana at Monroe. Marvin brings experience, passion, and love to the work of ensuring children and therapeutic foster parents receive the support they require in the Monroe Region.